Taste (The Italian List) (Hardcover)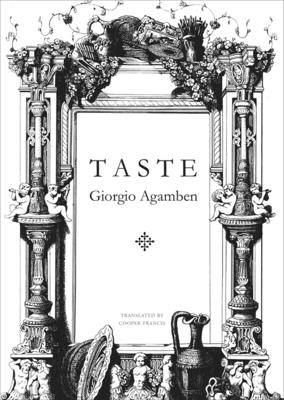 Description
---
Our taste buds are a powerful way for humans to know beauty and experience beautiful things. In Taste, Italian philosopher Giorgio Agamben takes a close look at why the sense of taste has not historically been appreciated as a means to know and experience pleasure or why it has always been considered inferior to actual theoretical knowledge. 

Taste, Agamben argues, is a category that has much to reveal to the contemporary world. Taking a step into the history of philosophy and reaching to the very origins of aesthetics, Agamben critically recovers the roots of one of Western culture's cardinal concepts. Agamben is the rare writer whose ideas and works have a broad appeal across many fields, and with Taste he turns his critical eye to the realm of Western art and aesthetic practice. This volume will not only engage the author's devoted fans in philosophy, sociology, and literary criticism, but also his growing audience among art theorists and historians.
 
About the Author
---
Giorgio Agamben is one of Italy's foremost contemporary thinkers. He recently brought to a close his widely influential archaeology of Western politics, the nine-volume Homo Sacer series. 
Cooper Francis is a writer, translator, and software developer whose work focuses on the relation between the philosophy of history, technology, and art.