Poetry Cocktail Hour!
A Benefit for UPB
June 12th, 5PM to 6:30PM on Zoom
Charlie Jane Anders will present an evening of poetry, composed and performed by luminaries Amber Tamblyn, Alejandro Murguia, Jack Foley, Stephanie Burt, Baruch Porras-Hernandez and Jessy Randall.
Across Oceans of Law: The Komagata Maru and Jurisdiction in the Time of Empire (Global and Insurgent Legalities) (Paperback)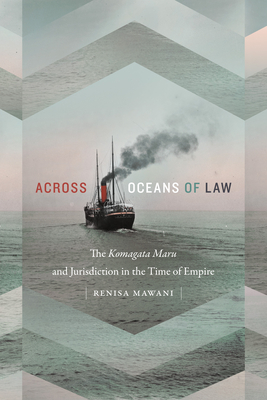 $36.19
Ships from Warehouse, Usually in 1-8 Days
Description
---
In 1914 the British-built and Japanese-owned steamship Komagata Maru left Hong Kong for Vancouver carrying 376 Punjabi migrants. Chartered by railway contractor and purported rubber planter Gurdit Singh, the ship and its passengers were denied entry into Canada and two months later were deported to Calcutta. In Across Oceans of Law Renisa Mawani retells this well-known story of the Komagata Maru. Drawing on "oceans as method"-a mode of thinking and writing that repositions land and sea-Mawani examines the historical and conceptual stakes of situating histories of Indian migration within maritime worlds. Through close readings of the ship, the manifest, the trial, and the anticolonial writings of Singh and others, Mawani argues that the Komagata Maru's landing raised urgent questions regarding the jurisdictional tensions between the common law and admiralty law, and, ultimately, the legal status of the sea. By following the movements of a single ship and bringing oceans into sharper view, Mawani traces British imperial power through racial, temporal, and legal contests and offers a novel method of writing colonial legal history.
About the Author
---
Renisa Mawani is Professor of Sociology at the University of British Columbia and author of Colonial Proximities: Crossracial Encounters and Juridical Truths in British Columbia, 1871-1921.