Rethinking Sincerity and Authenticity: The Ethics of Theatricality in Kant, Kierkegaard, and Levinas (Studies in Religion and Culture) (Hardcover)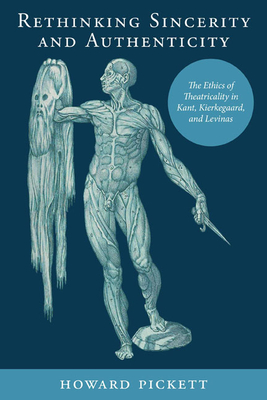 Description
---
"This above all: To thine own self be true," is an ideal--or pretense--belonging as much to Hamlet as to the carefully choreographed realms of today's politics and social media. But what if our "true" selves aren't our "best" selves? Instagram's curated portraits of authenticity often betray the paradox of our performative selves: sincerity obliges us to be who we actually are, yet ethics would have us be better.
Drawing on the writings of Immanuel Kant, S ren Kierkegaard, and Emmanuel Levinas, Howard Pickett presents a vivid defense of "virtuous hypocrisy." Our fetish for transparency tends to allow us to forget that the self may not be worthy of expression, and may become unethically narcissistic in the act of expression. Alert to this ambivalence, these great thinkers advocate incongruent ways of being. Rethinking Sincerity and Authenticity offers an engaging new appraisal not only of the ethics of theatricality but of the theatricality of ethics, contending that pursuit of one's ideal self entails a relational and ironic performance of identity that lies beyond the pure notion of expressive individualism.
About the Author
---
Howard Pickett is Director of the Shepherd Program for the Interdisciplinary Study of Poverty and Human Capability, Assistant Professor of Ethics and Poverty Studies, and Adjunct Professor of Law at Washington and Lee University.