Christmas delivery ends December 13th
We much appreciate how you've made UPB your holiday shopping destination.
Keep in mind, though, that it can take time for books to arrive at your desired shipping address. Sometimes titles have to cross the country from their warehouse location.
Therefore we recommend that you place your gift orders by December 13th to maximize delivery chances before December 25th.
Make You Feel My Love (Paperback)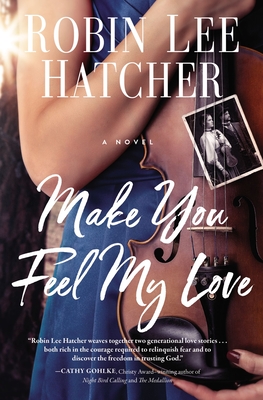 Description
---
One broken woman. One lost man. And the long-buried secrets tying them together.
After escaping an abusive relationship, Chelsea Spencer flees to Chickadee Creek--the town where her great aunt Rosemary owns a quaint little antique shop. There, Chelsea plans to help with the shop as her aunt heals from an accident--and perhaps find some healing of her own.
Liam Chandler was one film away from a leading role when his brother Jacob was stricken with cancer. After spending the last months of Jacob's life with him in Boise, Liam heads to the vacation home he built outside of Chickadee Creek to get his life and his faith back on track.
While working to clean out a storage room in the antique shop, Chelsea finds an old violin. Aunt Rosemary says she may have the instrument, but they soon learn it is very valuable and once belonged to Cora Chandler, Liam's great-great-grandmother.
Drawn together by the old violin and stories from the past, Chelsea and Liam begin to find answers for their present and the future God has in store for them.
Full-length split-time romance novel
Includes discussion questions for book clubs
Also by Robin Lee Hatcher: How Sweet It Is, Cross My Heart, and Who I Am With You