Poetry Cocktail Hour!
A Benefit for UPB
June 12th, 5PM to 6:30PM on Zoom
Charlie Jane Anders will present an evening of poetry, composed and performed by luminaries Amber Tamblyn, Alejandro Murguia, Jack Foley, Stephanie Burt, Baruch Porras-Hernandez and Jessy Randall.
The Idea of the Muslim World: A Global Intellectual History (Paperback)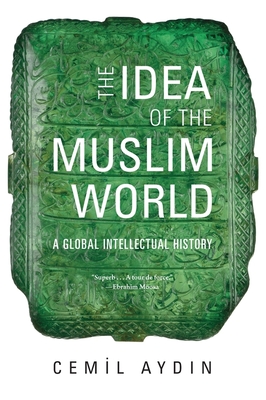 $16.95
Ships from Warehouse, Usually in 1-8 Days
Description
---
"Superb... A tour de force."
--Ebrahim Moosa
"Provocative... Aydin ranges over the centuries to show the relative novelty of the idea of a Muslim world and the relentless efforts to exploit that idea for political ends."
--Washington Post
When President Obama visited Cairo to address Muslims worldwide, he followed in the footsteps of countless politicians who have taken the existence of a unified global Muslim community for granted. But as Cemil Aydin explains in this provocative history, it is a misconception to think that the world's 1.5 billion Muslims constitute a single entity. How did this belief arise, and why is it so widespread? The Idea of the Muslim World considers its origins and reveals the consequences of its enduring allure.
"Much of today's media commentary traces current trouble in the Middle East back to the emergence of 'artificial' nation states after the fall of the Ottoman Empire... According to this narrative...today's unrest is simply a belated product of that mistake. The Idea of the Muslim World is a bracing rebuke to such simplistic conclusions."
--Times Literary Supplement
"It is here that Aydin's book proves so valuable: by revealing how the racial, civilizational, and political biases that emerged in the nineteenth century shape contemporary visions of the Muslim world."
--Foreign Affairs