Christmas delivery ends December 13th
We much appreciate how you've made UPB your holiday shopping destination.
Keep in mind, though, that it can take time for books to arrive at your desired shipping address. Sometimes titles have to cross the country from their warehouse location.
Therefore we recommend that you place your gift orders by December 13th to maximize delivery chances before December 25th.
The Myth of Sisyphus (Vintage International) (Paperback)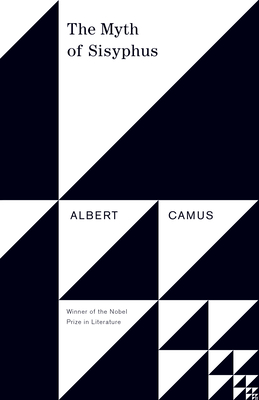 Description
---
One of the most influential works of this century, The Myth of Sisyphus—featured here in a stand-alone edition—is a crucial exposition of existentialist thought. Influenced by works such as Don Juan and the novels of Kafka, these essays begin with a meditation on suicide—the question of living or not living in a universe devoid of order or meaning. With lyric eloquence, Albert Camus brilliantly posits a way out of despair, reaffirming the value of personal existence, and the possibility of life lived with dignity and authenticity.
About the Author
---
Born in Algeria in 1913, Albert Camus published The Stranger—now one of the most widely read novels of this century—in 1942. Celebrated in intellectual circles, Camus was awarded the Nobel Prize for Literature in 1957. On January 4, 1960, he was killed in a car accident.