David Park: A Retrospective (Hardcover)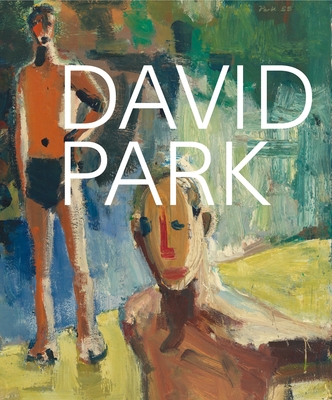 Description
---
This generously illustrated volume is the first comprehensive publication devoted to the powerfully expressive work of David Park (1911–60).
 
Best known as the founder of Bay Area Figurative art, Park moved from Boston to California at the age of seventeen and spent most of his adult life in and around San Francisco. In the immediate postwar years, like many avant-garde American artists, he engaged with Abstract Expressionism and painted non-objectively. In a moment of passion in 1949, he made the radical decision to abandon nearly all of his abstract canvases at the Berkeley city dump and return to the human figure, in so doing marking the beginning of the Bay Area Figurative movement.
 
The astonishingly powerful paintings he made in the decade that followed brought together his long-held interest in classic subjects such as portraiture, domestic interiors, musicians, rowers, and bathers with lush, gestural paint handling and an extraordinary sense of color. In 1958–59 Park reached his expressive peak, reveling in the sensuous qualities of paint to create intensely physical, psychologically charged, and deeply felt canvases. This fertile period cut short by illness in 1960, Park transferred his creative energy to other mediums when he could no longer work on canvas. In the last months of his life, bedridden, he produced an extraordinary thirty-foot-long felt-tip-pen scroll and a poignant series of gouaches.
 
Published to accompany the first major museum exhibition of Park's work in more than thirty years, David Park: A Retrospective traces the full arc of the artist's career, from his early social realist and cubist-inspired efforts of the 1930s to his mature figurative paintings of the 1950s and his astounding final works on paper. An overview of Park's full body of work by Janet Bishop, SFMOMA's Thomas Weisel Family Curator of Painting and Sculpture, will be joined by approximately ninety full-color plates of paintings and works on paper; an essay by Tara McDowell on the figure drawing sessions held by Park, Richard Diebenkorn, Elmer Bischoff, Frank Lobdell, and others in their studios starting in 1953; short essays on Park's scroll, his gouaches, and the portraits that Imogen Cunningham and Park made of each other; and an illustrated chronology.

Published in association with the San Francisco Museum of Modern Art.
 
Exhibition schedule:
Modern Art Museum of Fort Worth: June 2–September 8, 2019
Kalamazoo Institute of Arts: December 21, 2019–March 15, 2020
San Francisco Museum of Modern Art: April 11–September 7, 2020
About the Author
---
Janet Bishop is Thomas Weisel Family Curator of Painting and Sculpture at the San Francisco Museum of Modern Art. Significant projects she worked on for SFMOMA include Matisse/Diebenkorn (2016); The Steins Collect: Matisee, Picasso, and the Parisian Avant-Garde (2011–12); 75 Years of Looking Forward: The Anniversary Show (2009–10); and Robert Bechtle: A Retrospective (2005).

Sara Wessen Chang is Curatorial Assistant, Painting and Sculpture, at SFMOMA.

Lee Hallman is Associate Curator, Collection Research, at The Modern Art Museum of Fort Worth.

Corey Keller is Curator of Photography at SFMOMA.

Tara McDowell is Associate Professor and Founding Director of Curatorial Practice at Monash University in Melbourne, Australia.