Silk Roads: Peoples, Cultures, Landscapes (Hardcover)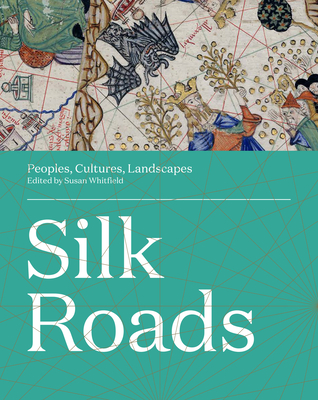 Description
---
The Silk Roads continue to capture the imagination of the public, and, in 2014, a section of the land routes was designated a World Heritage Site by UNESCO. Yet there was no single "Silk Road." Instead, a complex network of trade routes spanned Afro-Eurasia's mountains, plains, deserts, and seas. From silk to spices, religion to dance, traffic in goods and ideas was crucial to the development of civilizations through rich cultural interactions and economic activity.
 
Centered around the dramatic landscapes of the Silk Roads, this beautiful volume honors the great diversity of medieval Afro-Eurasian cultures. Each section—from steppe to desert to ocean—includes maps, a historical and archaeological overview and thematic essays by leading scholars worldwide, as well as sidebars showcasing objects that exemplify the art, archaeology and architecture of the Silk Roads.
 
About the Author
---
The author of numerous books and articles on the Silk Roads and China, including Life Along the Silk Road and Silk, Slaves, and Stupas, Susan Whitfield is a scholar, curator, writer, lecturer, and traveler of the Silk Roads.
Praise For…
---
"...an epic new book from traveller and curator Susan Whitfield"
— Geographical, The Royal Geographic Society
"It is a joy to wander through almost 500 pages of stunning photographs illustrating the landscapes, people and cultures of the Silk Road . . . . and to read information that is up to date, accurate and readable"
— British Museum Magazine
"This beautiful publication honors the astonishing diversity in the way cultures advance and flourish not in spite of their differences, but because of them." 
— Antiques Diary