Poetry Cocktail Hour!
A Benefit for UPB
June 12th, 5PM to 6:30PM on Zoom
Charlie Jane Anders will present an evening of poetry, composed and performed by luminaries Amber Tamblyn, Alejandro Murguia, Jack Foley, Stephanie Burt, Baruch Porras-Hernandez and Jessy Randall.
Maps for Time Travelers: How Archaeologists Use Technology to Bring Us Closer to the Past (Hardcover)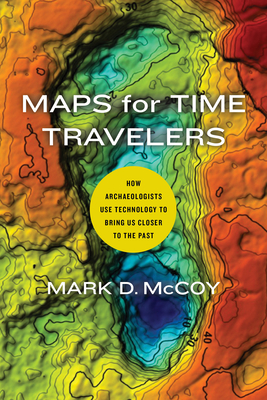 $26.95
Ships from Warehouse, Usually in 1-8 Days
Description
---
Popular culture is rife with movies, books, and television shows that address our collective curiosity about what the world was like long ago. From historical dramas to science fiction tales of time travel, audiences love stories that reimagine the world before our time. But what if there were a field that, through the advancements in technology, could bring us closer to the past than ever before?
 
Written by a preeminent expert in geospatial archaeology, Maps for Time Travelers is a guide to how technology is revolutionizing the way archaeologists study and reconstruct humanity's distant past. From satellite imagery to 3D modeling, today archaeologists are answering questions about human history that could previously only be imagined. As archaeologists create a better and more complete picture of the past, they sometimes find that truth is stranger than fiction.
 
About the Author
---
Mark D. McCoy is an expert in geospatial archaeology and Associate Professor in the Department of Anthropology at Southern Methodist University. He is the author of over forty scientific journal articles on the archaeology of the Pacific Islands.
Praise For…
---
"[A] cogent survey of the geospatial technological advances over the last few decades. . . . [and] an engaging introduction, for the general reader, to the very nature of archaeological research."
— Geography Realm