Poetry Cocktail Hour!
A Benefit for UPB
June 12th, 5PM to 6:30PM on Zoom
Charlie Jane Anders will present an evening of poetry, composed and performed by luminaries Amber Tamblyn, Alejandro Murguia, Jack Foley, Stephanie Burt, Baruch Porras-Hernandez and Jessy Randall.
Contingent Kinship: The Flows and Futures of Adoption in the United States (Atelier: Ethnographic Inquiry in the Twenty-First Century #2) (Paperback)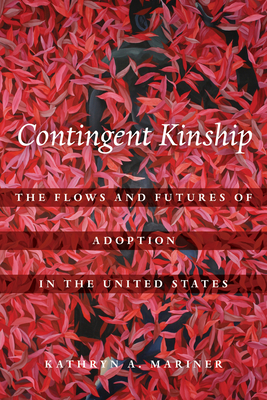 Email or call for price
Ships from Warehouse, Usually in 1-8 Days
Description
---
Based on ethnographic fieldwork at a small Chicago adoption agency specializing in transracial adoption, Contingent Kinship charts the entanglement of institutional structures and ideologies of family, race, and class to argue that adoption is powerfully implicated in the question of who can have a future in the twenty-first-century United States. With a unique focus on the role that social workers and other professionals play in mediating relationships between expectant mothers and prospective adopters, Kathryn A. Mariner develops the concept of "intimate speculation," a complex assemblage of investment, observation, and anticipation that shapes the adoption process into an elaborate mechanism for creating, dissolving, and exchanging imagined futures. Shifting the emphasis from adoption's outcome to its conditions of possibility, this insightful ethnography places the practice of domestic adoption within a temporal, economic, and affective framework in order to interrogate the social inequality and power dynamics that render adoption—and the families it produces—possible.
 
About the Author
---
Kathryn A. Mariner is Assistant Professor of Anthropology and Visual and Cultural Studies at the University of Rochester.
 
Praise For…
---
"This is a beautifully written, gripping ethnography."
— PoLAR: Political and Legal Anthropology Review
"Contingent Kinship speaks to the critical potential of anthropology to unsettle narratives of a post-racial society and the universality of (US American) progress. With lucid and embodied analytic focus, it teaches us to be skeptical about any idealistic speculation on future life, which is so often symbolized in the figure of the child, especially when speculation sidesteps, or ignores entirely, the history of racialized exploitation and structural violences that persist into the present."
— Current Anthropology