No Go World: How Fear Is Redrawing Our Maps and Infecting Our Politics (Hardcover)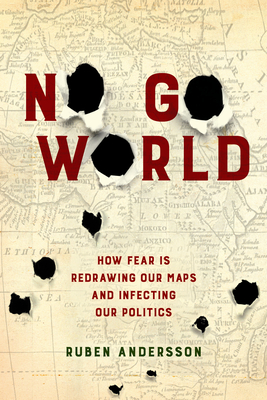 $29.95
Ships from Warehouse, Usually in 1-8 Days
Description
---
War-torn deserts, jihadist killings, trucks weighted down with contraband and migrants—from the Afghan-Pakistan borderlands to the Sahara, images of danger depict a new world disorder on the global margins. With vivid detail, Ruben Andersson traverses this terrain to provide a startling new understanding of what is happening in remote "danger zones." Instead of buying into apocalyptic visions, Andersson takes aim at how Western states and international organizations conduct military, aid, and border interventions in a dangerously myopic fashion, further disconnecting the world's rich and poor. Using drones, proxy forces, border reinforcement, and outsourced aid, risk-obsessed powers are helping to remap the world into zones of insecurity and danger. The result is a vision of chaos crashing into fortified borders, with national and global politics riven by fear. Andersson contends that we must reconnect and snap out of this dangerous spiral, which affects us whether we live in Texas or Timbuktu. Only by developing a new cartography of hope can we move beyond the political geography of fear that haunts us.
About the Author
---
Ruben Andersson is an anthropologist and Associate Professor in the Department of International Development, University of Oxford. He is the author of Illegality, Inc.: Clandestine Migration and the Business of Bordering Europe and the winner of the BBC Thinking Allowed Award for Ethnography in 2015.
Praise For…
---
"No Go World is an ambitious and wide-ranging exploration of how risk, danger and fear are 'remapping' the world with dire ethical and practical consequences. In examining how 'remote zones of insecurity are becoming central to our new world disorder' (p. 3), the book seizes an ambitious remit and is a worthwhile read for a broad range of readers interested in security studies, insurance, risk, human geography and questions of social-science method itself."
— Journal of Refugee Studies
"The? ?history of Western map making serves Andersson as a particularly? ?powerful metaphor throughout the book. It allows? ?him to illustrate the Western gaze, time horizons, beliefs,? ?hopes, and fears in relation to the Orient."
— American Anthropologist