Of Woman Born: Motherhood as Experience and Institution (Paperback)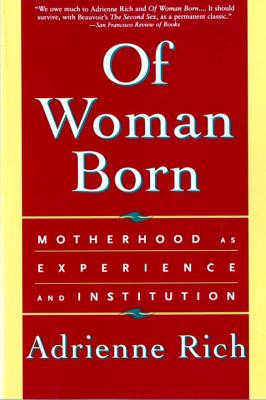 Description
---
Adrienne Rich's influential and landmark investigation concerns both the experience and the institution of motherhood.
The experience is her own—as a woman, a poet, a feminist, and a mother—but it is an experience determined by the institution, imposed on all women everywhere. She draws on personal materials, history, research, and literature to create a document of universal importance.
About the Author
---
Adrienne Rich (1929–2012) was an award-winning poet, influential essayist, radical feminist, and major public intellectual of the twentieth and twenty-first centuries. She wrote two dozen volumes of poetry, including the National Book Award–winning Diving into the Wreck, and more than a half-dozen of prose.