Research Guide to U.S. and International Interest Groups (Hardcover)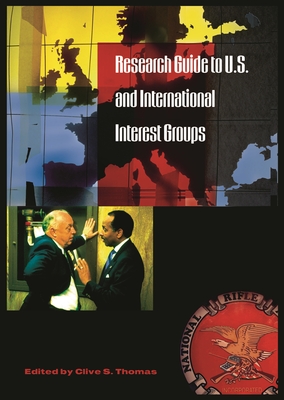 $133.90

Ships from Warehouse, Usually in 1-8 Days
Description
---
Interest groups influence every government around the world, but what exactly are they, and how do they go about their work? This compilation of the major research, literature, and possible future directions of the study of interest groups is an excellent introductory resource for scholars and students in political science and related fields. Thoroughly cross-referenced and thematically organized, more than 200 entries detail the main topics of interest group activity in the United States and around the world.
Following an introductory chapter that explains the format and content of the book, and a review of the development of interest group research, the entries are organized into 14 distinct chapters, each of which focuses on an area of significant research on various facets of group activity. A number of chapters deal with how interest groups form, dissolve, and work. More theoretically oriented chapters provide a wealth of information about the greater role interest groups play in society, and the various stances on whether those roles benefit or harm political life. Uniquely, special attention is paid to interest group activity in other countries, and to group activity that crosses international boundaries and political systems. A comprehensive bibliography concludes this useful volume.
About the Author
---
CLIVE S. THOMAS is Professor of Political Science at the University of Alaska Southeast, Juneau. He is the author of First World Interest Groups: A Comparative Perspective (Greenwood, 1993).