Christmas delivery ends December 13th
We much appreciate how you've made UPB your holiday shopping destination.
Keep in mind, though, that it can take time for books to arrive at your desired shipping address. Sometimes titles have to cross the country from their warehouse location.
Therefore we recommend that you place your gift orders by December 13th to maximize delivery chances before December 25th.
The Sharing Economy: Its Pitfalls and Promises (Paperback)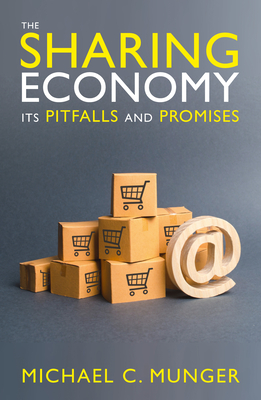 About the Author
---
Michael Munger is a researcher and administrator at Duke University in North Carolina. He is a senior research fellow at the Independent Institute in Oakland, California, and at the American Institute for Economic Research at Great Barrington, Massachusetts. He has taught at Dartmouth College, the University of Texas, and the University of North Carolina. His published research has covered spatial theory, political decision-making and the problem of voluntary exchange. His most recent book, Is Capitalism Sustainable?, was published in 2019 by the American Institute for Economic Research. He is a past editor of the journal Public Choice, as well as a past president of the Public Choice Society. His first professional position was as a staff economist at the US Federal Trade Commission. He received his PhD in economics at Washington University in 1984.