Collective Memory and the Historical Past (Paperback)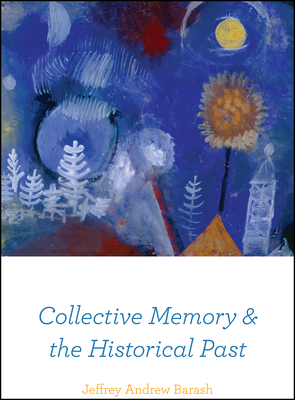 Description
---
There is one critical way we honor great tragedies: by never forgetting. Collective remembrance is as old as human society itself, serving as an important source of social cohesion, yet as Jeffrey Andrew Barash shows in this book, it has served novel roles in a modern era otherwise characterized by discontinuity and dislocation. Drawing on recent theoretical explorations of collective memory, he elaborates an important new philosophical basis for it, one that unveils profound limitations to its scope in relation to the historical past.
           
Crucial to Barash's analysis is a look at the radical transformations that symbolic configurations of collective memory have undergone with the rise of new technologies of mass communication. He provocatively demonstrates how such technologies' capacity to simulate direct experience—especially via the image—actually makes more palpable collective memory's limitations and the opacity of the historical past, which always lies beyond the reach of living memory. Thwarting skepticism, however, he eventually looks to literature—specifically writers such as Walter Scott, Marcel Proust, and W. G. Sebald—to uncover subtle nuances of temporality that might offer inconspicuous emblems of a past historical reality.
About the Author
---
Jeffrey Andrew Barash is professor emeritus of philosophy at the University of Amiens in France. He is the author or editor of many books, including Martin Heidegger and the Problem of Historical Meaning and The Social Construction of Reality: The Legacy of Ernst Cassirer, the latter published by the University of Chicago Press.
 
Praise For…
---
"His study is admirable for the way he relates the story of philosophers' thinking about memory to today's crisis about its relationship to history. There are several informative studies that explain the workings of digital-age memory. But Barash's study is distinctive for his insight into the politics of its technologies from a humanist perspective. His review of the historical role of collective memory as living memory is welcome at a time in which such memory, so widely referenced in academic discourse, is in fact contracting in the face of technologies of communication that are remodeling contemporary culture. His analysis might be read as an apostrophe to our society at large concerning the way publicity-driven values of media are fast crowding out the living memory that serves as collective memory's core."
— History and Theory

"[A] highly insightful and erudite book on the complex relationship of the past to the present. Moving capaciously from the ancient period to the present, [Barash] addresses a wide range of issues regarding what it means to remember… It raises a host of important questions about memory and history, while placing an important emphasis on history as an affirmation of the transience of human life."
— Michael Meng

"Barash employs a philosophical method derived from Paul Ricoeur, Ernst Cassirer, and Reinhart Koselleck to argue, convincingly, that each generation encounters and interprets history from the perspective of a 'horizon of temporality' in which 'webs of experience' emerge. It is through these largely unnoticed webs of experience that each generation gains access to the past. Thus, Barash claims, there is an unbridgeable gap between the past as a lived experience and subsequent attempts to retrieve it from the vantage point of present experience. By demonstrating the fundamental difference between historical experience and the production of collective memory, Barash seeks to safeguard history from mythology. He provides a helpful introduction to the concept of memory as developed in Western philosophy, and in several chapters he applies his method to historical cases, most notably the assassination of John F. Kennedy and Martin Luther King's 'I Have a Dream' speech. Though the book is deep and wide-ranging and the material is complex, the author's prose is clear and accessible. Highly recommended."
— Choice

"For a long time collective memory has been a subject of debate, but Barash's work convincingly reopens the discussion and shows a new perspective. This is done through linking academic debates on the nature of memory to a philosophical analysis that not only stretches towards every corner of the humanities and the social sciences, but also relates to the interplay between collective memory, literature, politics, everyday life, and most importantly: history. Thus, this multifaceted contemplation provides us with both a profound and extensive analysis of the role of collective memory in all aspects of modern society, as well as a new conceptual framework to be used in current philosophical debates."
— Journal of the Philosophy of History

"Jeffrey Andrew Barash has written a very scholarly book that proves both a philosophical work and a history of ideas. . . .  Barash's work is a provocative opening. When we come to reflect on our heritage, whether age-long or recent, the point is to choose what is worth preserving, and what needs changing."
 
— Andrew Dunstall

"The execution of the argument is impressive: the author marshals an enormous corpus of philosophers and writers from Plato through Heidegger to argue that the boundary between collective memory and the historical past changes in accord with sociopolitical shifts, is fluid but also distinct."
— Journal of Modern History

"Collective Memory and the Historical Past… is a monograph by a distinguished scholar of philosophy and intellectual history that directly tackles the notion of collective memory, the slippery concept that lies at the core of most social scientific and humanistic approaches to the study of memory."
— Journal of Contemporary History