Spinoza and the Cunning of Imagination (Hardcover)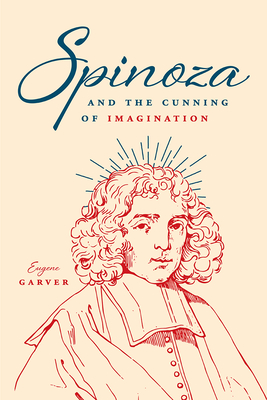 Description
---
Spinoza's Ethics, and its project of proving ethical truths through the geometric method, have attracted and challenged readers for more than three hundred years. In Spinoza and the Cunning of Imagination, Eugene Garver uses the imagination as a guiding thread to this work. Other readers have looked at the imagination to account for Spinoza's understanding of politics and religion, but this is the first inquiry to see it as central to the Ethics as a whole—imagination as a quality to be cultivated, and not simply overcome.

​Spinoza initially presents imagination as an inadequate and confused way of thinking, always inferior to ideas that adequately represent things as they are. It would seem to follow that one ought to purge the mind of imaginative ideas and replace them with rational ideas as soon as possible, but as Garver shows, the Ethics don't allow for this ultimate ethical act until one has cultivated a powerful imagination. This is, for Garver, "the cunning of imagination." The simple plot of progress becomes, because of the imagination, a complex journey full of reversals and discoveries. For Garver, the "cunning" of the imagination resides in our ability to use imagination to rise above it.
About the Author
---
Eugene Garver is the Regents Professor of Philosophy Emeritus at Saint John's University. Among his earlier books are Aristotle's "Rhetoric:" An Art of Character, Confronting Aristotle's Ethics: Ancient and Modern Morality, and Aristotle's "Politics:" Living Well and Living Together, all published by the University of Chicago Press. He has also retired from triathlons after finishing first in his age group at the North American Ironman Championships.
Praise For…
---
 "Spinoza and the Cunning of Imagination offers a compelling, thought provoking, and original argument that challenges readers of Spinoza to reexamine many of their well-received tropes and habits. Garver shows himself to be a real connoisseur of Spinoza's philosophy, and the breadth of his reading and his knowledge of the secondary literature is remarkable. Unlike many recent studies of Spinoza, Garver does not deal with one of the many local topics that can be addressed in the context of Spinoza's philosophy, nor does he offer a general introduction for the uninitiated reader. His book constitutes instead a rather audacious attempt to come to terms with the Spinozistic philosophical enterprise as such and from a critical but sympathetic view of what is undeniably one of the most important philosophical systems of the Western philosophical tradition."
— Elhanan Yakira, Hebrew University of Jerusalem
"Eugene Garver explains Spinoza's Ethics not only as argument but also as drama, whose progress engages the reader to become not just a spectator, but an agent in the midst of the philosophical action. The last two sections of the Ethics, on bondage and freedom, are practical as well as theoretical, intended to produce in the reader a change of heart as well as vision. Garver shows how Spinoza accomplishes this unexpected outcome by bringing imagination and reason, affect and agency, the mathematical and the dynamic, into philosophical relation. The most surprising developments and reversals we find in Garver's account are backed up by his cogent exposition and careful scholarship, which engages a spectrum of other commentators in productive dialectic: just the right background for a portrait of Spinoza as a champion of practical reason."
— Emily Grosholz, Pennsylvania State University