Plotinus: Myth, Metaphor, and Philosophical Practice (Hardcover)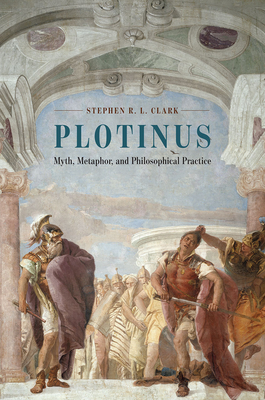 Description
---
Plotinus, the Roman philosopher (c. 204-270 CE) who is widely regarded as the founder of Neoplatonism, was also the creator of numerous myths, images, and metaphors. They have influenced both secular philosophers and Christian and Muslim theologians, but have frequently been dismissed by modern scholars as merely ornamental. In this book, distinguished philosopher Stephen R. L. Clark shows that they form a vital set of spiritual exercises by which individuals can achieve one of Plotinus's most important goals: self-transformation through contemplation.
           
Clark examines a variety of Plotinus's myths and metaphors within the cultural and philosophical context of his time, asking probing questions about their contemplative effects. What is it, for example, to "think away the spatiality" of material things? What state of mind is Plotinus recommending when he speaks of love, or drunkenness, or nakedness? What star-like consciousness is intended when he declares that we were once stars or are stars eternally? What does it mean to say that the soul goes around God? And how are we supposed to "bring the god in us back to the god in all"? Through these rich images and structures, Clark casts Plotinus as a philosopher deeply concerned with philosophy as a way of life. 

About the Author
---
Stephen R. L. Clark is professor emeritus at the University of Liverpool and has also taught at the University of Oxford and the University of Glasgow. He is the author of many books, most recently Understanding Faith, Philosophical Futures, and Ancient Mediterranean Philosophy.

Praise For…
---
"This is a bold work that applies a new approach to the interpretation of the thought of the founder of Neoplatonism. . . . [A] highly intelligent, learned, and beautifully written work, which constitutes an important contribution to Plotinian scholarship and to philosophy in general."
"[Clark] produces a picture of Plotinus's intellectual and spiritual world that is not only strikingly attractive and convincing, but in many respects quite unlike the conventional pictures of Neoplatonism that recur with dreary predictability in countless works of philosophy, theology, and intellectual history."
— David Bentley Hart
"[T]he fruit of Clark's project begun in 2004 with Panayiota Vassilopoulu to investigate the dynamic character of Plotinus's use of images and metaphors...a worthy and potentially very fruitful project attuned to both the late antique practice of reading philosophical texts performatively–one engages in philosophy by grappling with and interpreting the text of a great philosopher—and the general Platonic understanding of philosophical education as turning the student's soul into the light so that it might see the really real."
"Students of Plotinus and those interested in the broader Platonic tradition must read it."
— Gerard O'Daly