Celestial Tapestry: The Warp and Weft of Art and Mathematics (Hardcover)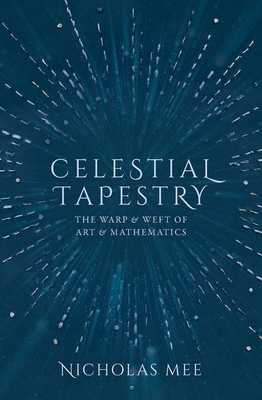 $31.19

Ships from Warehouse, Usually in 1-8 Days
Description
---
Artists and scientists view the world in quite different ways. Nevertheless, they are united in a search for hidden order beneath surface appearances. The quest for eternal geometrical designs is also seen in the sacred mathematical patterns created by the world's great religions. Tibetan
monks fashion chalk mandalas representing the emergence of order in the universe. Moslem architects wrap their buildings in elaborate abstract tessellating designs. Celestial Tapestry places mathematics within a vibrant cultural and historical context. Threads are woven together telling of surprising influences that pass between the Arts and Mathematics. The story involves intriguing characters: the soldier who laid the foundations for fractals and computer
art while recovering in hospital after suffering serious injury in the First World War; the mathematician imprisoned for bigamy whose books had a huge influence on twentieth century art; the pioneer clockmaker who suffered from leprosy; the Victorian housewife who amazed mathematicians with her
intuition for higher-dimensional space.

About the Author
---
Nicholas Mee studied theoretical physics and mathematics at the University of Cambridge, where he gained his PhD in particle physics. He has authored numerous multimedia titles including The Code Book on CD-ROM with Simon Singh and Connections in Space with John Barrow, Martin Kemp and RichardBright. He has played key roles in several significant science and art projects including the European SCIENAR project and the 2012 Henry Moore and Stringed Surfaces exhibition at the Royal Society. He is author of the award-winning popular science books Higgs Force: Cosmic Symmetry Shattered andGravity: Cracking the Cosmic Code, as well as The Cosmic Mystery Tour, published by Oxford University Press in 2019.