The Architectonic of Reason: Purposiveness and Systematic Unity in Kant's Critique of Pure Reason (Hardcover)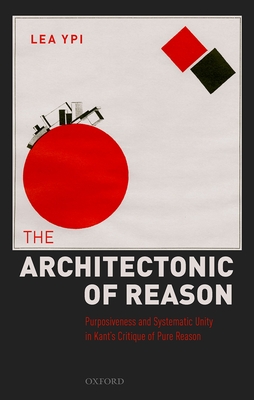 $100.00

Ships from Warehouse, Usually in 1-8 Days
Description
---
The Architectonic of Pure Reason, one of the most important sections of Kant's first Critique, raises three fundamental questions. What can I know? What should I do? What may I hope? Taken together these questions converge on a fourth one, which is at the centre of philosophy as a whole: what is the human being? Lea Ypi suggests that the answer to this question is tied to a particular account of the unity of reason - one that stresses its purposive character. By focusing on the sources, evolution and function of Kant's concept of purposiveness, this book shows that the idea of purposiveness that Kant endorses in the Critique of Pure Reason is a concept of purposiveness as intelligent design, quite different from the concept of purposiveness as normativity that will become central to his later works. In the case of purposiveness as design, the relationship between reason and nature is anchored to the idea of God. In the case of purposiveness as normativity, it is anchored to the
concept of reflexive judgment, and grounded on transcendental freedom. Understanding this shift has important implications for some of the most difficult questions that confront the Kantian system: the passage from the system of nature to that of freedom, the relation between faith and knowledge, the philosophical defence of progress in history, and the role of religion. It is also crucial to shed light on the way in which Kant's critique has shaped the successive German philosophical tradition.

About the Author
---
Lea Ypi, Professor of Political Theory, Government Department, London School of Economics and Political Science Lea Ypi is Professor in Political Theory at the London School of Economics, and Political Science and Adjunct Professor in Philosophy at the Australian National University. A native of Albania, she has degrees in Philosophy and in Literature from the University of Rome La Sapienza, a PhD from the European University Institute, and was a Post-Doctoral Prize Research Fellow at Nuffield College, Oxford University. Her work has been recognised with several prizes such as the British Academy Prize for Excellence in Political Science and the Leverhulme Prize for Outstanding Research Achievement. She contributes to The Guardian and The New Statesman. Her work has been translated in a dozen languages and published worldwide.